We are SO lucky to welcome Becca from
Blue Cricket Design
to

Go Green Month

today! Not that she needs an introduction, since we're already all fans of Becca's, but to sum it up, she sews, she crafts, you name it, she probably does it! The best part is that she's still down to earth and as nice as they come. I knew she'd come up with some amazingly creative idea for Go Green Month, and guess what? She did! Okay, enough from me...
Having a going GREEN attitude can come in handy when it comes to getting creative! Think outside of the box and head next time to the Thrift store instead of the craft store to stock up supplies!
I hit the jack pot at my local thrift store and came across a huge selection of vintage patterns! I bought each pattern for 25 cents and had the perfect project in mind! The adorable illustrations on the envelopes would make darling greeting cards!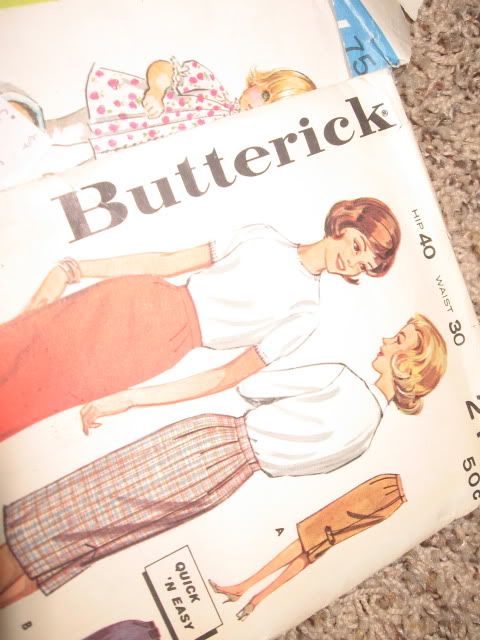 After finding a nice selection of patterns, carefully cut them out. I like to make color photo copies of mine so I can make multiple cards with the same image.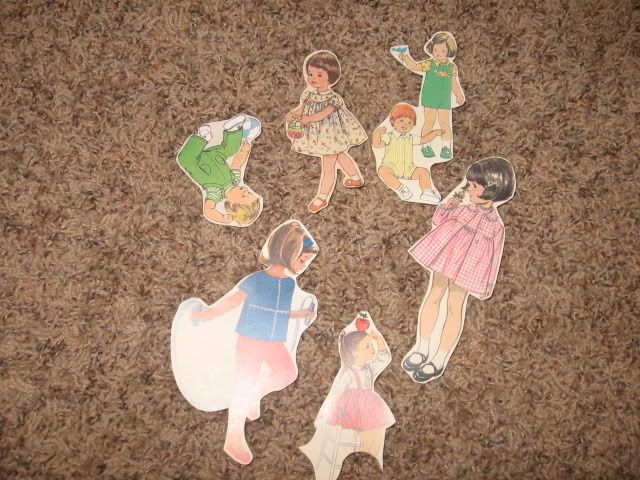 I them tape them on a page and make copies.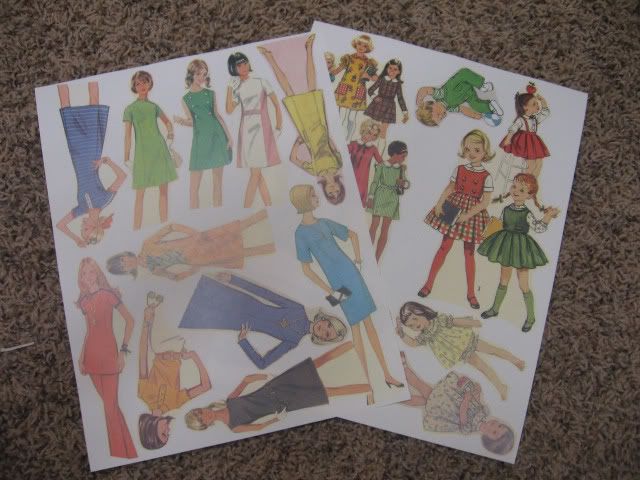 I cut out the images and paste them on top of retro scrapbook paper and add a fun and clever message that I had typed on my computer and printed! And there you have it! They make great cards or a small gift!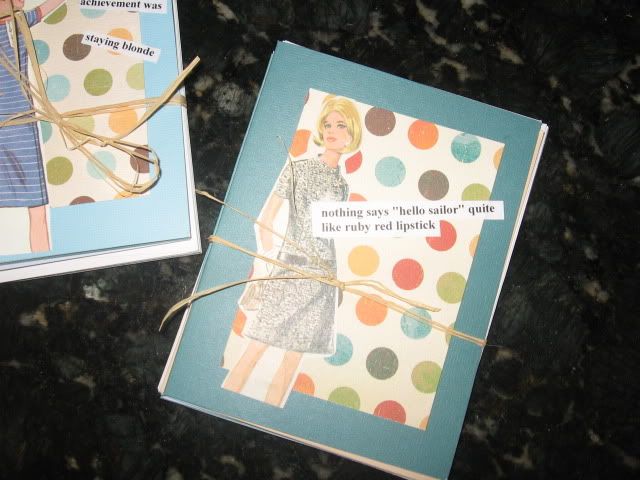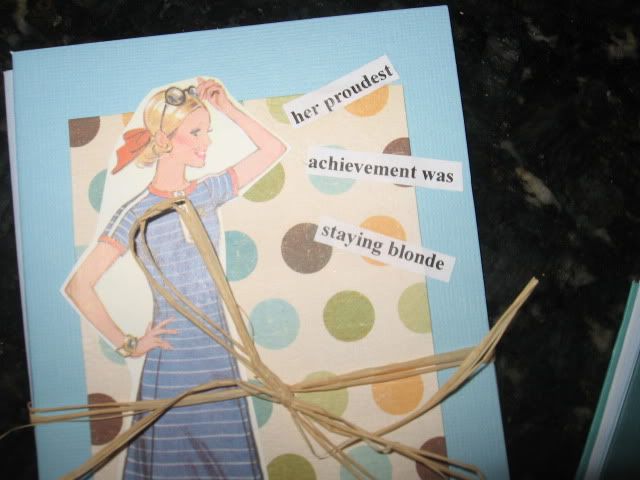 Here are some of the messages I used on the lady cards:
- Her proudest achievement was staying blond!
- I only have a kitchen because it came with the house.
- Nothing says "Hello Sailor" quite like a ruby red lipstick.
- Someone was going to have to set a bad example!
- If you want breakfast in bed, then sleep in the kitchen.
- High maintenance doesn't even begin to cover it!
And for cards with little kid pics on them:
- I child proofed my house but they still get in!
- Wow! I get to give birth and change diapers!
- Be nice to your kids! They chose what nursing home you'll be put in!
- What if the Hookey Pokey is what it's all about!
Thrift Stores are filled to the brim with useful and wonderful finds! Make someone elses discarded trash a recycled treasure! You'll save money, find unique possibilities and help the planet by using products that have already been produced by not letting them go to waste!
Re-purposing & Recycling are two of my favorite ways to create! Come see what else I've been up to over at
Blue Cricket Design!
Thanks again Becca! Such a great idea! I love the quote ideas for the cards, they had me cracking up. Now head over to
Blue Cricket Design
to see more of Becca's creativity!